With us now in the middle of January, the winter blues have set in. The holidays are behind us and we're now in the thick of the harshest weeks of winter. Golf season seems like it's an eternity away and if you're desperate to hit the links, you've probably already started planning a golf getaway before spring. However, there's only so much one trip can do for your game. If you really want to be prepared for the 2020 golf season, you have to find ways to practice all winter.
Sherbrooke's advanced E6Golf Simulators

Club de Golf Sherbrooke has ensured us golfers can work on our game all year long thanks to its state of the art E6Golf simulators. The simulators offer precise digital versions of some of the greatest golf courses in the world. With over 90 courses to choose from, golfers of all levels can enjoy Sherbrooke's simulators and pick courses that will help them work on certain aspects of their game. At the same time, you can get a virtual experience of playing iconic courses such as Pebble Beach, St Andrews, Bethpage Black and more.
Online Tournaments
E6Golf allows players to compete against each other online. This is a perfect opportunity for you you to practice, improve and have some fun by bringing some competition into your practice round. Of course, you can also bring your usual golf buddies along to play your typical round of golf.
Sherbrooke's simulators allow you to create your own player profile and track your handicap, as well as compare yourself to other golfers in the club and most importantly, track your progress over the winter.
What Makes E6Golf's Simulators Stand Out?
E6Golf simulators are ahead of the curve as far as simulating the physics of both the ball and the course. The simulation of your swings and putting will bring you as close as possible to the links, while staying comfortable indoors.
The simulators are all about capturing the details. Thanks to an enhanced resolution of all parts of the course, the simulated textures of the fairways, the rough and the greens will all play a part in how your game is simulated. This will give you a better indicator of how strong your game is from the tee-box, the green or even the bunker.


Sherbrooke In The Spring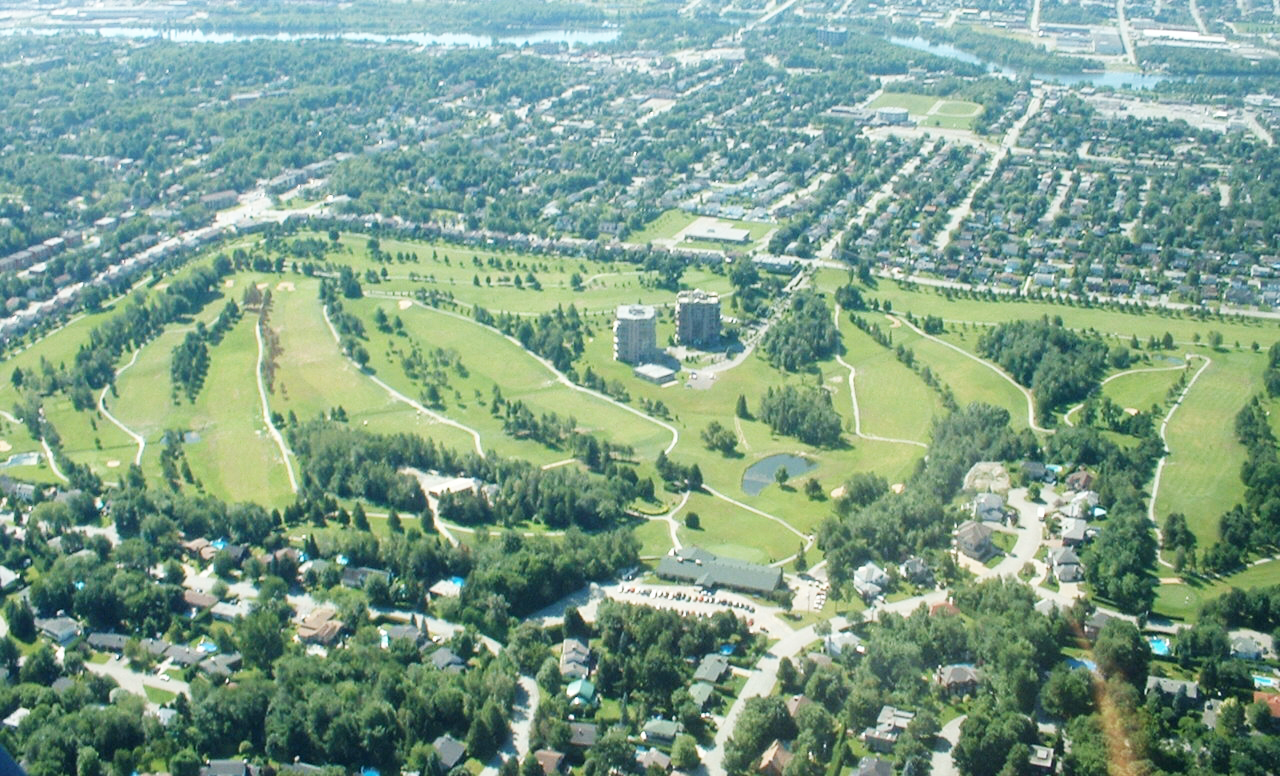 While you can certainly enjoy Sherbrooke in the winter, be sure to return to the course in spring to truly experience all it has to offer. The club has enjoyed 90 years of golf for a reason, as it offers a unique atmosphere with a superior playing surface.
With mature trees and valleys scattered throughout the course, the 18-hole course challenges all golfers. The course recently swapped the first and tenth holes to give visitors and members a better visibility of the first hole's tee-off spot. It also improved accessibility to the 10th hole when you're entering the back nine. The course also added some wrinkles to the 18th hole, adding two sand traps for one last challenge before you finish your round.
Book Your Virtual Tee Time Now
Sherbrooke offers flexible pricing on their simulators, starting at $17.00 for 30 minutes for adults and $14.00 for students. There are group rates available, as well as signing up for a seasonal membership, which will let you improve your golf skills as much as possible all winter long.
To book your virtual tee time at Sherbrooke, you can always call the club at 819 563-4987. So don't delay in booking! While you're at it, don't be afraid to ask about membership options for the golf season. Sherbrooke's friendly, professional staff will make sure you feel welcome.
--------------
For over 18 years, GGGolf has been the go-to software for golf clubs across the country, offering a wide range of options to respond to the different business needs of golf clubs. GGGolf is dedicated to constantly updating its software for all of its customers while making sure the golf clubs are well taken care of.
When it comes to booking a tee time for your golfing needs, GGGolf has the perfect platform in the Minutegolf portal -- your reference for golf bookings, tee times, discounts and golf packages!
Find a Tee Time online today, or download the Minutegolf app on iOS or Google Play. If you are in need of anything for your golf club, please reach out to GGGolf at 450-641-4241 or send a quick email to This email address is being protected from spambots. You need JavaScript enabled to view it..