Unique challenges on each hole keeps golfers on their toes
A golf course doesn't operate for over 80 years without doing something right. Buckingham Golf Club has been pleasing golfers of all levels since 1933 with a golf course that's matured beautifully and of course, has remained well maintained. Unforgettable moments are promised when you choose to play a round here, as Buckingham's atmosphere never fails to disappoint members and visitors.
Let's take a look at what Buckingham's course has to offer.
Buckingham's Course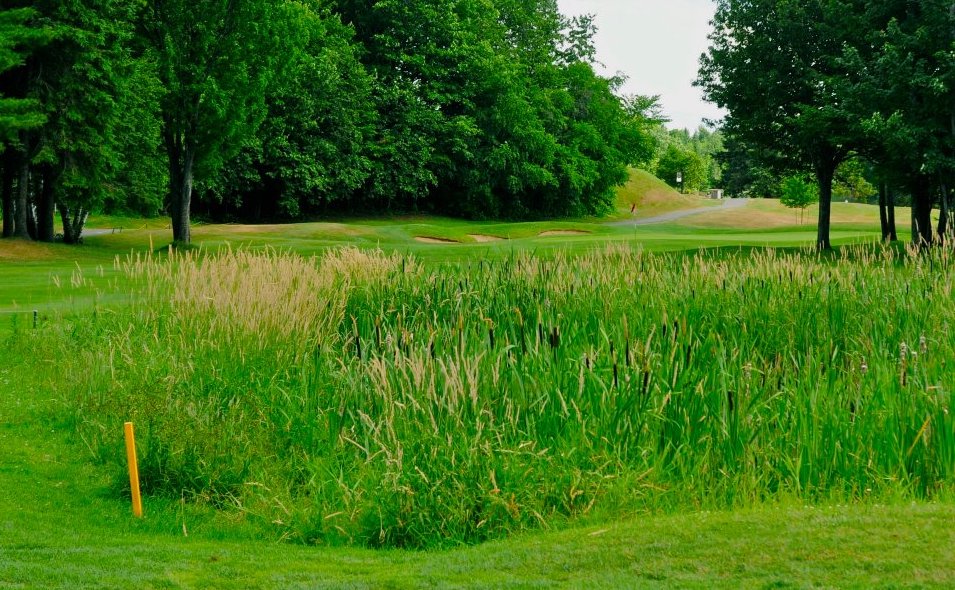 Buckingham's setting in the Gatineau region lends itself to a captivating atmosphere. The natural beauty of the area mesmerizes all golfers and just enhances your experience. Whether you're a beginner or bordering on professional, playing Buckingham requires a lot of precision. The par-71 course has four tee markers, ranging from 5,102 to 6,341 total yards.
Blue - 6,341 yards
White - 6,013 yards
Gold - 5,433 yards
Red - 5,102 yards
Before playing this course, it would be prudent of you to check out Buckingham's website, as they provide you a description of each hole. This will show you what each hole looks like and what kind of obstacles/challenges you'll face.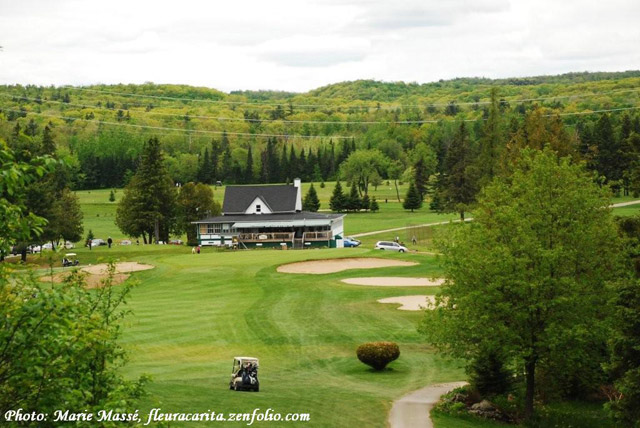 While Buckingham's challenges will keep you guessing, their last hole lets you end your score on a high (or low!) note. The 18th hole is one of the shorter ones on the course, allowing you to take in the area's spectacular view on the pavilion. This hole is your best shot at a birdie, with the short par 4 giving you an elevated tee box. Taking your tee shot from the left hand side of the fairway will help you avoid a string of fairway bunkers on the right. So with a comprehensive description available for you to study in advance, all that's left is actually making your shots!

Competitive Rates
Buckingham golf keeps their rates reasonable for visitors and don't spike up prices on weekends. Grabbing a tee time before 5:00 PM starts at $37 on weekdays and is only slightly bumped to $39 on weekends. From Friday to Monday after 1:00 PM, you can even get a round with a golf cart for just $37. Playing after 5:00 PM any day brings your tee time price down to as low as $17, and just $28.50 with a cart. Additional information on tee time rates are available on Buckingham's website. Also be sure to check out minutegolf's Deals section regularly, as Buckingham regularly offers discounts on select days.
Buckingham's History
With 86 years of history, we'd be remiss if we didn't take some time to acknowledge Buckingham's beginnings and what it has grown into today. Buckingham started as a private club in 1933 with just a 9 hole layout. It was originally owned by a business in the area, who formed the club merely to provide employees a recreational area outside of working hours. It would take some time before the course was opened to the public. Even though the course now caters to both guests and members, Buckingam hasn't forgotten their roots as a small gathering place, which is why they've maintained their intimate, family like atmosphere after all these years.
In 1987, the course was doubled to a full-18 hole course. Eight original holes were formed and the course was reconfigured to a logical, enjoyable layout that the course maintains today.
Pro Shop and Other Features of Buckingham
No golf course is complete without a fully equipped pro shop and a reliable pro on hand. The course's professional, Eric Robillard, is on hand to organize a golf game for you and your group. He also offers a range of services including private lessons, whether individually or in a group.
Be sure to practice on the course's green terrain, where you could improve your swing and perfect your sway shots. You could practice on either the artificial turf or natural grass surface.
Finally, when you're finished your round of golf, be sure to hit the course's club house, or as they like to call it, The 19th Hole. The club house was renovated just a few years ago and is now equipped to host more than 200 guests. This makes it the ideal setting for tournaments and other occasions, such as birthdays, anniversaries and Christmas parties.
Conclusion
Are you ready for a round of golf yet? Don't delay in booking your tee time at Buckingham. You won't be disappointed and its intimate setting will make you feel right at home.


---------------
For over 18 years, GGGolf has been the go-to software for golf clubs around the country, offering a wide range of options to respond to the different business needs of golf clubs. GGGolf is dedicated to constantly updating its software for all of its customers while making sure the golf clubs are well taken care of.
When it comes to booking a tee time for your golfing needs, GGGolf has the perfect platform in the MinuteGolf portal -- your reference for golf bookings, tee times, discounts and golf packages!
Find a Tee Time online today, or download the MinuteGolf app on iOS or Google Play. If you are in need of anything for your golf club, please reach out to GGGolf at 450-641-4241 or send a quick email to This email address is being protected from spambots. You need JavaScript enabled to view it.